CHRIS BERRY - The Author
Chris has written four books in the past three years and has two further books due to be released during 2013 and 2014. He writes either as biographer, ghost writer or novelist.
THE OFFICIAL JOE LONGTHORNE AUTOBIOGRAPHY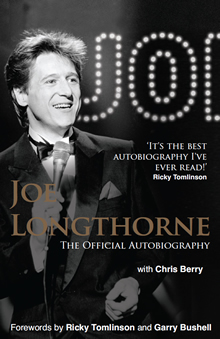 Chris spent a year with Joe, one of the UK's leading live entertainers, in 2009 and wrote his book in 2010. Joe has since been awarded the MBE for his charity work. The book was recognised as one of the most insightful of its kind and sold 11,000 copies in hardback. In 2012 Chris updated the book for its paperback release that included additional chapters. The book continues to sell well in both formats and is available via the publishers Great Northern Books.
LES BATTERSBY & ME: THE BRUCE JONES AUTOBIOGRAPHY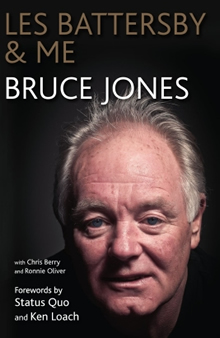 Chris spent a year with the man whose interpretation of one of ITV's Coronation Street's larger-than-life characters made him one of the best known faces on television. In his book Bruce gave one of the most vivid accounts of a fall from grace ever. The book was released in 2012 and is also available via the publishers Great Northern Books.
BOXSTER'S STORY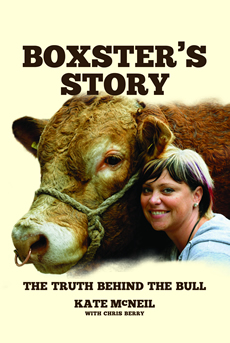 Chris worked with Kate McNeil in 2012 on a story that was a real David versus Goliath affair. The Jackson family, farmers in Yorkshire, had a routine blood test conducted on their cattle for Bovine TB which resulted in their prize bull worth £20,000 and undefeated in the show ring being sentenced to slaughter. They ended up in the High Court in London challenging DEFRA and beating the government organisation. This is a real tale of the heartbreak, tears and joy that they went through. Kate is Ken Jackson's daughter and loves her bull, Boxster is still alive today. The book can be purchased via www.boxstersstory.co.uk
THE J.D.IRELAND STORY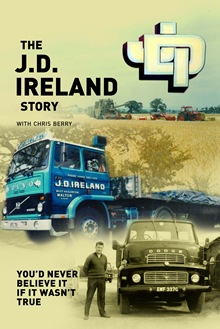 Chris worked with John Ireland in 2012 on a remarkable story of a man who overcame massive obstacles and trauma in his life to emerge as a successful rural businessman. His story also includes the amazing and catastrophic drama that saw his father shot through the head and dumped on a dung heap. John was initially the prime suspect in the murder case.
The J.D.IRELAND STORY
Copies of this book can be purchased here for £11.50 (incl p&p).